Peter Manseau
Dr. Peter Manseau is an award winning novelist, memoirist, historian and the Lilly Endowment Curator of American Religious History at the Smithsonian Institution's National Museum of American History. As part of the Smithsonian's Religion in America initiative, Peter curated the exhibition, Religion in Early America, and authored the companion volume, OBJECTS OF DEVOTION. The book and exhibition explore the religious diversity, freedom, and growth during the formation and development of the United States.
He is the author of eight books including the memoir VOWS, the novel SONGS FOR THE BUTCHER'S DAUGHTER, the travelogue RAG AND BONE, the retelling of America's diverse spiritual formation ONE NATION, UNDER GODS, the documentary history of guns in the U.S., MELANCHOLY ACCIDENTS, and the narrative history THE APPARITIONISTS. He is also the co-author, with Jeff Sharlet, of KILLING THE BUDDHA: A Heretic's Bible, and a founding editor of KillingTheBuddha.com – the online magazine of religion, culture, and politics.
Peter is the winner of the National Jewish Book Award, the American Library Association's Sophie Brody Medal for Outstanding Achievement in Jewish Literature, the Ribalow Prize for Fiction, a 2015 MacDowell Colony Fellowship, and a 2012 National Endowment for the Arts Literature Fellowship. He has also been shortlisted for the Center for Fiction's First Novel Prize and the Prix Médicis étranger, awarded to the best foreign novel published in France.
Speaking topics include technology and belief; Catholicism and the sexual abuse crisis in the church; Yiddish language and Jewish American literate; relics and the role of the body in global religious traditions; and religious diversity in America.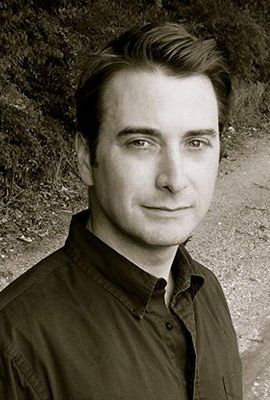 Books, Films & Projects
Clips
Peter speaks about his book, One Nation Under Gods: A New American History.
Peter speaks about his exhibition at the National Museum of American History.
Peter speaks about writing his award-winning novel, Songs for the Butcher's Daughter.